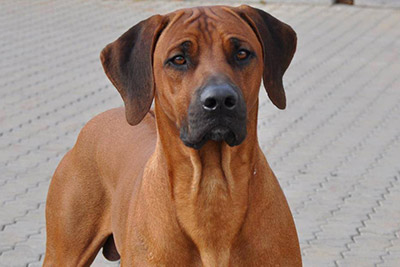 About Wa Kishujaa Dakari (Goldi)

Dakari has an impressive pedigree, with many great dogs behind him and all of these dogs we've had a chance to meet and get to know.
He is stunning, mentally as well as physical. About this curious, happy and playful dog and his temperament tells the fact that he lives in harmony with two other male Ridgeback (and one female). One big family!
His body is perfectly shaped with excellent front and back angulation. Front chest is strong and full. He has dark eyes and strong head that corresponding to his body. The movement is smooth and powerful.
Dakari likes to be shown and to this day I have even forgotten how many BOB, BOS, group placements and club winner he managet to get.
Everyone who comes into contact with him feels the same way - cool and confident gentleman, delicate and gentle in the same time.
He is an offspring of dam Wa Kishujaa Ayana, who is daughter of our Notho Ayaba and beautiful Kamnene Ijumaa, which was especially close to my heart. His father is amazing show dog Jumanne V.H. Maasjesfles who gave constant and excellent phenotype and offspring quality.